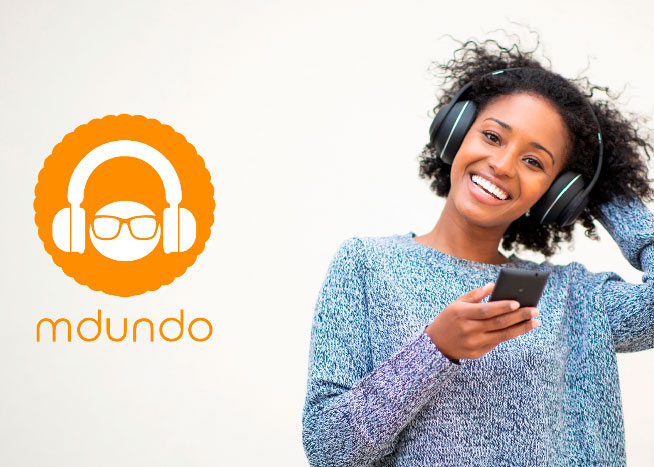 Mdundo is a music streaming service similar to Spotify but with a sole focus on the African market south of Sahara (Sub-Saharan Africa). Mdundo is under Danish management with operational headquarters in Kenya.
Mdundo's streaming product consists of a music service accessible online via the website www.mdundo.com and via an Android app. Mdundo has more than 10 mill. active users on both the website and on the app.

The music streaming service is available for users all over the world, but Mdundo is both active and has its business focus in 15 countries in Sub-Saharan Africa including Kenya, where Mdundo started in 2013.
Why invest in Mdundo
Investment case
Videos
Facts
Why invest in Mdundo
Triggers:
Continuous high growth in number of monthly active users (MAU)

Target is 18 mill. MAU in June 2022 – 5 mill. MAU in August 2020 at the time of IPO

Proof that agreements with telecom companies generate subscribers and revenue.

At the time of IPO, Mdundo estimated that a minor telecom company could generate around 50.000 subscribers and an annual revenue of around DKK 1 mill., while a larger telecom company in a high-income country could generate up to 100.000 subscribers and an annual revenue of up to DKK 8 mill.

Acquisition offers from other players in the sector

Concurrently with Mdundos geographical expansion (south of Sahara), the growth in number of paying users along with the size of local music catalogs, the opportunity of Mdundo being acquired by e.g. African-based companies or international music streaming services in relation to a consolidation of the Sub-Saharan African market for music streaming is increasing.
Risks:
Lower than expected revenue

Fewer agreements with telecom companies regarding Mdundo subscriptions for telecom customers.
Lower than expected ad sales

Challenged business concept

Agreements with the telecom companies do not convert the expected number of subscribers/expected revenue.
Continued large scale of illegal music download in Sub-Saharan Africa

Inferior music catalogs

International record companies cancel agreements with Mdundo concerning streaming of their catalogs.
The most streamed African artists cannot be connected to Mdundo or move to other services.
Investment case
Videos
Facts